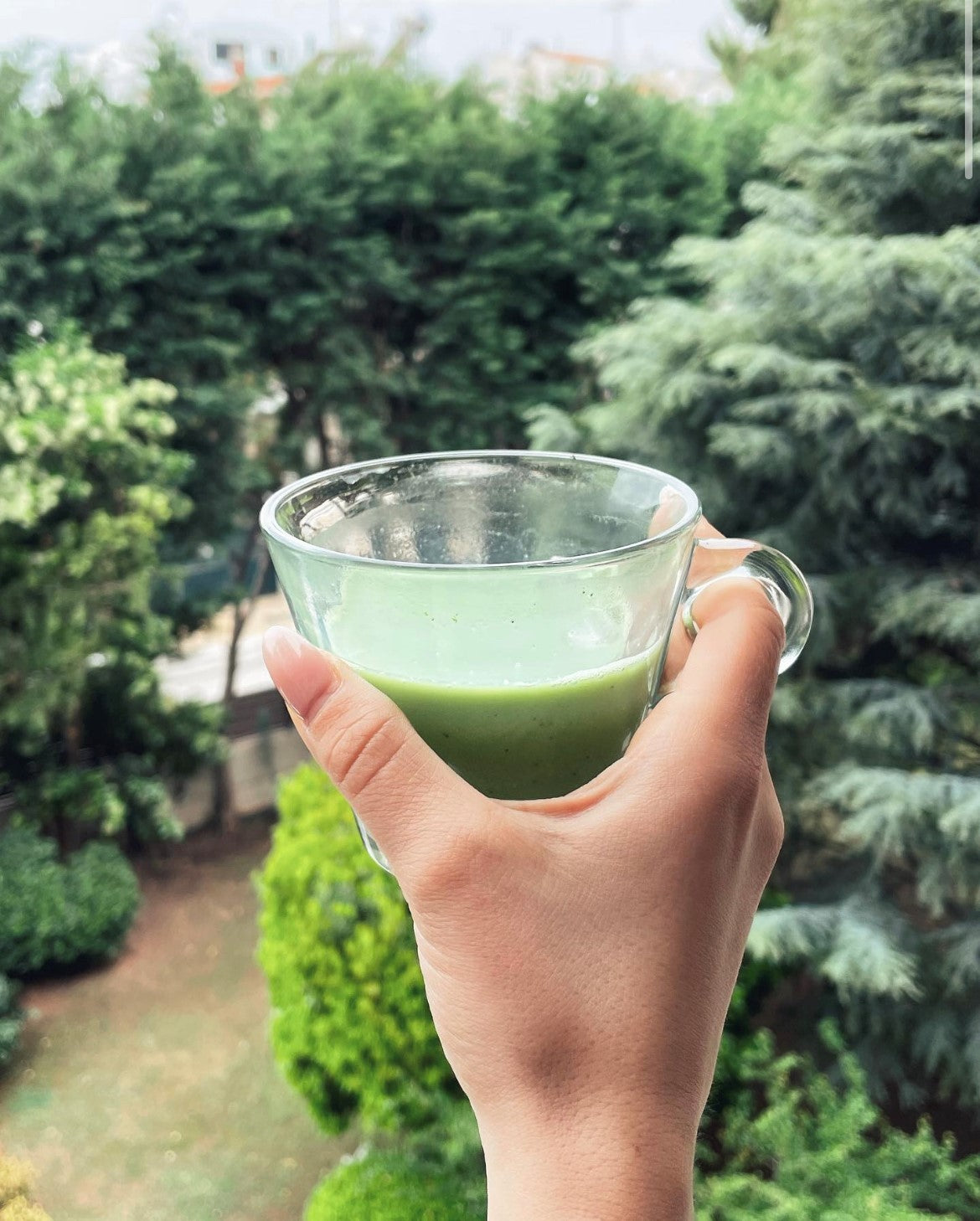 The No1 Matcha !
Explore the benefits without any bitter taste .
Hand prepared in small batches, Healing The Aura Matcha is shade-grown for 35% longer
giving a natural sweet, "umami" taste.
Try Our Matcha
Healing from the inside out
Our Mission
At Healing The Aura we are dedicated to offer the highest quality Matcha delivered with sincerity , honesty and authenticity .
Our goal is to better the life of our customers and our community .
We believe that healing comes from the inside .
Shop Our Matcha
Why is our Matcha Exceptional ?
Ethically sourced and farmed in the heart of Kyoto Japan , our matcha is Certified Organic, rich in nutrients and antioxidants that promote mental wellbeing and overall health
Stone-Grounded for a silky and smooth texture.
Made with the highest quality hand picked young leaves.
Vegan · Non GMO · Gluten Free · No Added Sugars
Simply pure and delicious
DID YOU KNOW THAT MATCHA CONTAINS UP TO 137 X MORE ANTIOXIDANTS THAN REGULAR GREEN TEA?
PLUS IT GIVES YOU ALL THE ENERGY YOU NEED THROUGHOUT THE DAY WITHOUT THE COFFEE JITTERS .
Matcha Ritual
"Orchanoyu" as it's called in Japanese is the Japanese Matcha Ceremony that monks used to organise in order to enhance their meditation practices.
It was and still is considered as a transformative practice throughout the country , helping reinforce some of Japan's classic philosophies on harmony , respect , purity and tranquility.
All you need is some essential accessories.
Shop Matcha Accessories
Benefits
Boosts Metabolism
Enhances good mood
Aids concentration
Promotes glowing skin
Reduces stress
Provides long lasting energy
Improves gut health
Reviews
Helena M.

This matcha is so pure, it's insane. The color, the smell, the taste. It's
amazing. It lasted me so long, and was equivalent to
the price of purchasing 8 Matcha lattes from the coffee shop. Highly
recommend!

Constantin P.

I LOVE this matcha!

I was looking for a higher quality matcha and this one hits the mark. There's an earthiness to the taste yet a hint of sweetness

Sophia T.

I have borderline personality disorder and since taking this matcha I have seen a huge improvement in my mental health !I feel more focused and my stress levels have been decreased!!